Laboratory Diagnostics
Technology / Solutions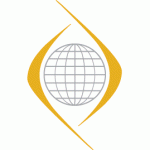 Global Edge Recruiting
Job Title: Laboratory Software , Director of Lab Growth
Industry: Healthcare
Hours: Salaried
Identifier: 294US92242PX
Description:
We are seeking a person experienced in laboratory diagnostics to grow potential clients including independent laboratories, reference laboratories and hospital laboratories.  Our client offers an exciting new digital health software solution that provides quality data, drives down cost and provides patient satisfaction. The role leads a cross-functional strategy dedicated to Customer Success.
Compensation:  Base salary of $120K- depending upon background plus commissions and bonuses.  Overall potential $250-300K.  Significant stock options, bonus, health, dental, 401K
Territory:  Remote work
Travel: USA
Requirements:
Knowledge of lab processes inside independent, reference and/or hospital laboratories.
2-5+ years of lab industry knowledge and experience is preferred.
Multiple years of experience in customer-facing customer success, account management, or strategic consulting organization (experience in B2B SaaS is a plus).
1-3+ years' experience supporting a software or SaaS platform
Understanding of account management and renewals.
Responsibilities: Liaison between development, implementation and sales, incorporating product expertise and customer feedback.
Education Requirements: Bachelor's degree required.  
Experience Requirements: Knowledge of lab processes inside independent, reference and/or hospital laboratories. 1-3+ years' experience supporting a software or SaaS platform
Desired Skills: presentation skills, communication skills
Qualifications: Knowledge of lab processes inside independent, reference and/or hospital laboratories. 1-3+ years' experience supporting a software or SaaS platform
Benefits: Full benefits
Incentives: bonuses
Date Posted: 2022-09-19
Valid Through: 2022-12-31