Medical Sales Career Coaching and Resume Review
Need a little help with getting your pharmaceutical or medical sales career started? Our career coaches are excited to recommend their new book, Interview with Desire and Get Hired. The book offers valuable information on how to write your resume and is filled with tips on how to interview for a job. The book is available now on Amazon and Audible.
In addition, our career coaches are also happy to review your resume and answer any specific questions you may have about getting a job in pharmaceutical or medical sales.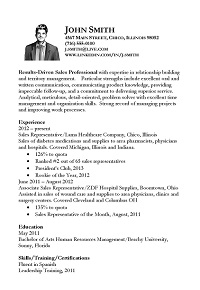 During our discussion, we will provide a comprehensive review of your current resume to allow you to look at your resume through the eyes of a potential employer. We are not resume writers and don't intend to rewrite your resume for you. However, we can help! Our expertise lies in helping you to "sell" yourself and your abilities on your resume in the most effective way possible to companies. With over two decades of recruiting experience, we know what it takes to catch the eye of a hiring manager and/or executive team.
How Does It Work?
If you have a basic resume, one of our recruiters will do a review for content and structure.  If they feel it needs improvement, they will offer you suggestions to enhance the look and impact of your resume so that you can get in front of potential employers.  In addition, our recruiters will offer you guidance on how to showcase your accomplishments and qualifications in order to get the interview you desire.  By working on your own resume with their assistance, you will know the information on it and be able to present it to any potential employer.
Your resume should be a portrait of your skills and abilities. A resume is not intended to be an autobiography or a job description. The purpose of your resume is to market you and your abilities.  By constructing your own resume with the assistance of a professional, you can be confident in presenting the information during an interview.  Remember,  you are selling YOUR skills, abilities, qualifications and accomplishments and who better to sell them than YOU!
Keep in mind that even in the best case scenario you have approximately one minute, often times less than 30 seconds, to catch the eye of a potential hiring manager with your resume…so let's work on that first glance.  There is no better time to prepare your resume for the future.
For this complimentary service, fill out the form below and one of our medical sales career coaches will contact you. Please allow up to 10 business days for a response.
Medical Sales Career Consultation