Global Edge Recruiting is a top provider of medical sales jobs for medical sales representatives. Search for medical sales jobs, medical device sales jobs, and pharmaceutical sales jobs.
Please submit your resume for any medical sales job or pharmaceutical sales position below.  All jobs are current and updated each week. Jobs showing in shaded area are positions that have been recently filled. All resumes and submissions are kept confidential. We do not post every position. To be connected with our team, please submit your resume.
Search Jobs
Didn't find a position?
If there are no positions in your area at this time, bookmark this page and check back with us or submit your resume for future consideration.
We Are Always Recruiting Top Sales Representatives for Pharmaceutical and Medical Sales Jobs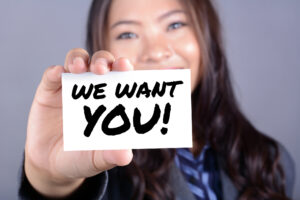 We are an medical sales executive search firm, but don't make us search for you! We want to hear from you today! Give us a call or submit your resume for future consideration. Let's get connected!
We are not a traditional recruiting firm trying to fill a position. We also recruit proactively for our clients to secure them the best talent in the market before they have an open position. This allows us to fill their medical sales vacancies quickly with  today's top medical sales talent. Because we are a proactive recruiting firm, we are always recruiting experienced medical sales representatives, as well as business-to-business sales professionals who are interested in a career in medical sales. 
For over 25 years, we have enjoyed recruiting some of the nation's top sales professionals for major medical device and pharmaceutical companies, as well as teach new sales representatives how to get a job in medical sales. If you are looking to make that next career move to medical device sales or pharmaceutical sales, submit your resume now and we will keep it in mind for future positions. 
Recent Posts About Pharmaceutical and Medical Sales Jobs
More Information about Pharmaceutical Sales and Medical Sales Jobs
Interested in learning more about how to get a job in medical sales or how to get a job in pharmaceutical sales?  Visit the Career Center for Medical Sales on our website.  Our medical sales recruiters look forward to working with you.   If you have questions about medical sales, visit our frequently asked questions page or contact a medical sales recruiter today.
Offering Pharmaceutical Sales and Medical Sales Jobs Across the United States and Canada